It's here the 100th day of school and that means it's time for a homework assignment, of 100 things on a shirt, and this 100 Super Days shirt is sure to be a hit!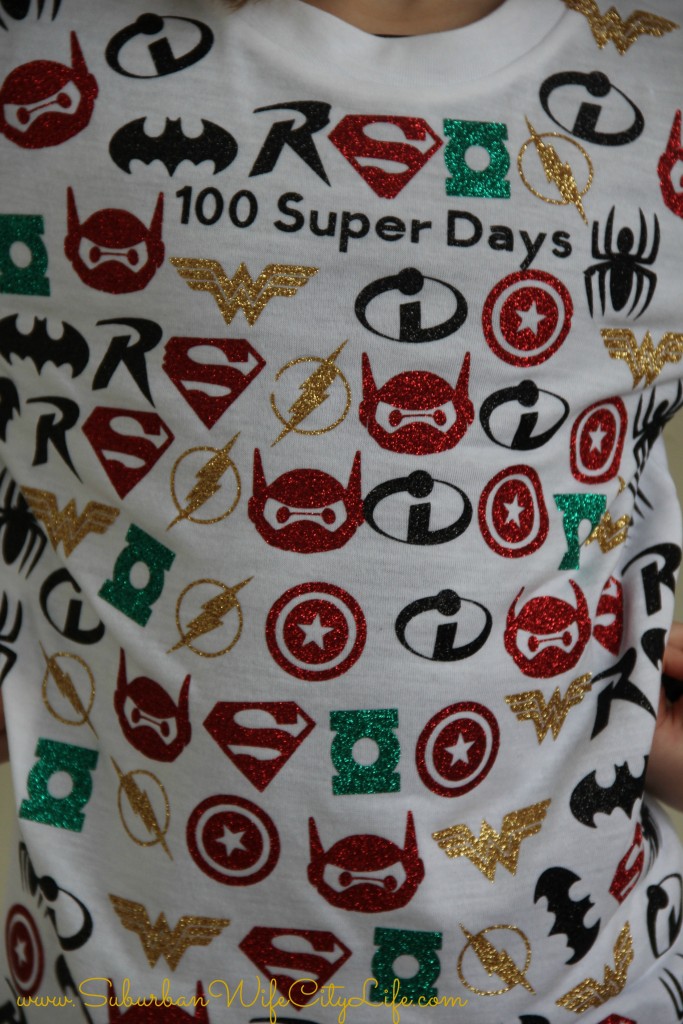 100th Day of School
If you don't know the 100th day of school is a pretty big deal, especially in Kindergarten. It's a milestone that is celebrated and a lot of schools have the students do a project with 100 things.
100th Day of School shirt
Our school asked us to make a t-shirt with 100 items in it. I talked with Eleanor about what she wanted. She debated about 100 google eyes or 100 stars or hearts but nothing seemed to fit. So I asked her what do you really like? She replied with superheroes and that's when I got an idea. I've also got a few other 100th day of school shirts 100 T-riffic days, 100 Sweet days.and 100 Magical Days.
100 Super Days of School Shirt
There's a lot of superheroes out there so we decided to pick 10 and make 10 logos for each hero, because "10 bundles of 10 is 100 Mom"


I bought a white tshirt, and made sure to wash it before I did anything. Then, I pulled out my trusty Cricut and got to work finding the logos and cutting them out with iron on vinyl, oh how I wish the Cricut EasyPress 2 was out when we did this! Tip: Make sure the logos aren't larger than 1 1/2 inches each. It was tricky to fit all 100 on there.
In the end she chose: Wonder Woman, Superman, The Flash, Spider-Man, Big Hero 6, Captain America, The Incredibles, Batman, Robin and The Green Lantern as her 10 superheros.
She worked hard to arrange and iron on all 100 of the logos and was so proud of the finished project. I had a difficult time letting her arrange them, but kept reminding myself this was her project and that it would turn out perfect in her eyes.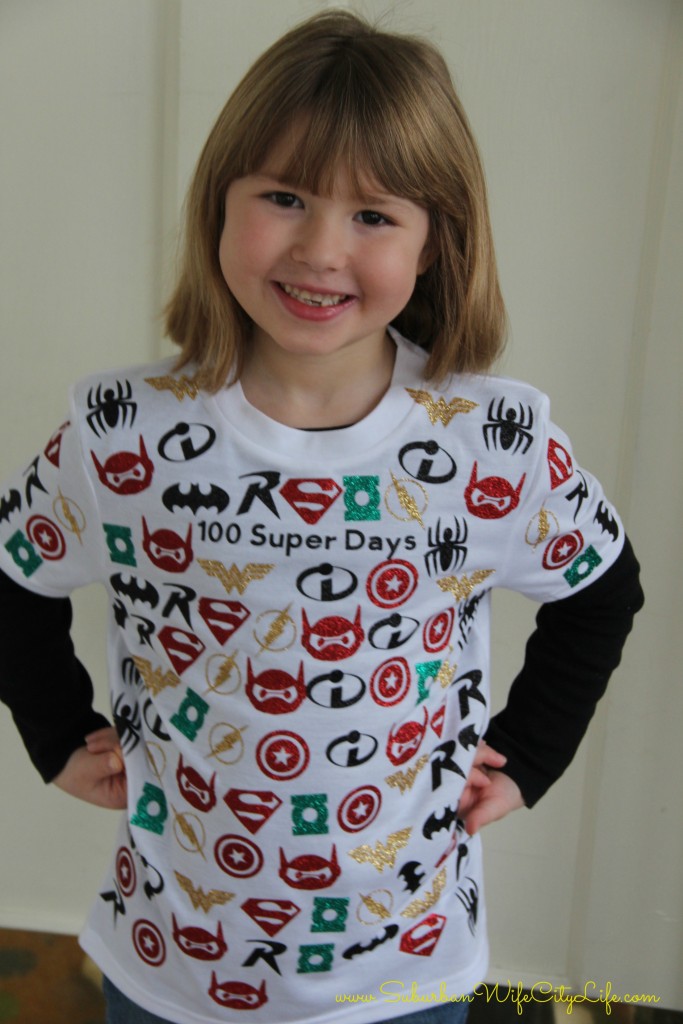 I have to say I think it looks pretty perfect and to see how proud she is of it makes it even better.
Does your school celebrate the 100th day? What types of projects did you do?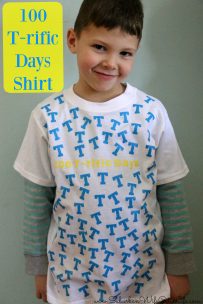 Make sure you also check out my 100 T-rific Days shirt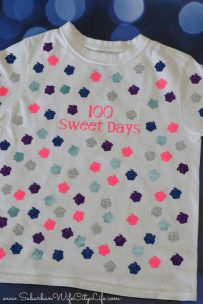 This post was originally published February 17, 2016