We've been to the orchard, picked the apples and loaded the fridge up with apple cider. It's one of my favorite things about fall. Some people love their Pumpkin Spice Lattes, but it's all about the cider for me and this apple cider slushie hits the spot!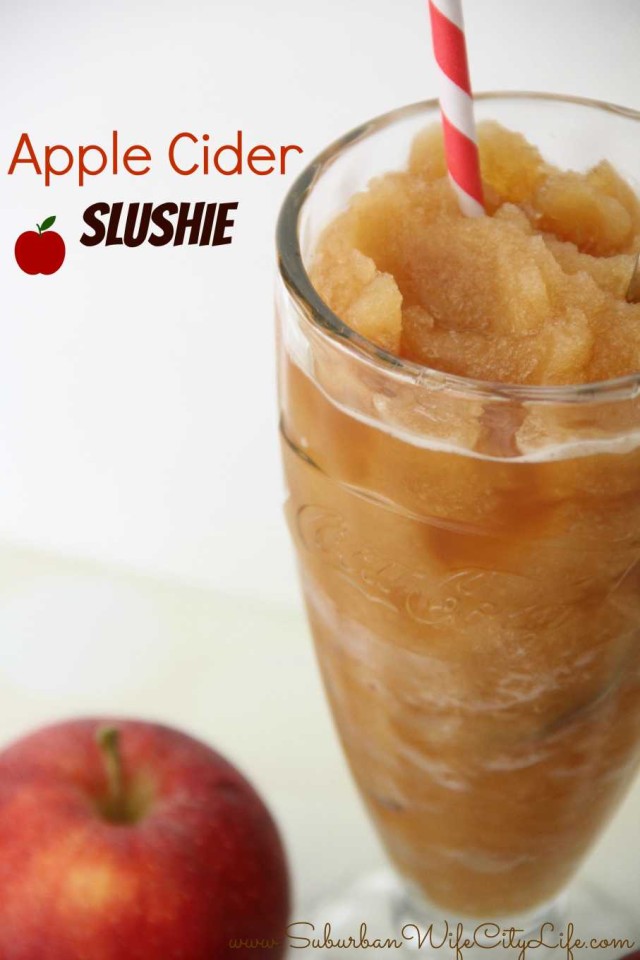 Apple Cider Slushie
I wanted to do something different for my cider this year. I normally drink it hot or right out of the fridge or as an apple cider float, but I'm a fan of slushies so I decided to put my Ninja to use and make the kids and myself some Apple Cider Slushies this weekend.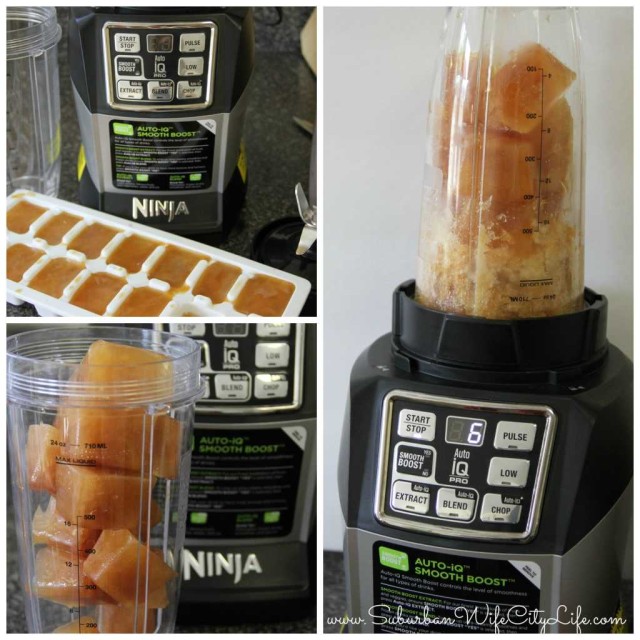 To start you just need to fill an ice cube tray with apple cider and pop it in the freezer. So there is a little bit of prep, but nothing difficult. Then when you're ready pull out your blender. I'm using my Ninja Auto IQ with Smooth Boost and love how easy it is both use and clean. Put the cider cubes in and add about a 1/2 cup of liquid cider. Then just hit the smooth button and start. It's done in 60 seconds. If you want to add more liquid or cubes to get a thinner texture go ahead.
What I love is this is not only a treat for the kids, but also for me and it's seasonal so there's something really special about it to us.
There you have it Apple Cider Slushies. I won't lie it also reminded me or a few drinks I've had at Disney and I can't wait to experiment with my Ninja to see what other concoctions I can come up with!
Make sure you also check out my,red hot applesauce and Cupid Slushie!

Disclaimer: I was provided a Ninja in exchange for a review. All thoughts are my own.
This post was originally published on October 4th, 2015.