Halloween costumes can be anything near or far. I love seeing what my friends create and last year I was inspired by one friend who's son wanted to be the solar system. She did an awesome job making him a cape and put a lot of thought into the details. This got my brain thinking, I could make a fun solar system costume for a girl as a skirt and she could be the sun!
DIY Solar System Costume
I've thought about this costume for a year and think it's pretty easy for a novice sewer, even if you are making the black skirt. You'll want some prep time, but overall I would say this costume was about 4 hours (that's including making the skirt). So get ready to travel to the Milky Way and let the planets align with some candy.
Supplies Needed:
Black Circle Skirt (I made mine Simplicity Pattern 2083 but you can also buy one)
Yellow Shirt
Black sparkle leggings
Solar Sytem Kit (this one is at ToysRUs for about and came with everything)
Black Thread & Needle
Yellow craftfoam
Headband
Glue Gun
Step 1: If you are making the black circle skirt that's the 1st step.
Step 2: Once it's ready lay the skirt on the floor so you see it's full circle
Step 3: Place each planet so you know where you want it. I did 4 on each side and left the sun out.
Step 4: Hand sew each planet on. (It's not that bad. I was surprised with how quick it actually was) You just want to make sure it's on secure enough. Remember it's just like sewing on a button.
Step 5: Add the moons and shooting stars by hand sewing them on as well.
Step 6: Get the hot glue gun ready
Step 7: Cut out the points of the sun with the yellow craft foam. I did 5 points making 3 different sized triangles
Step 8: Add the stars to the skirt using a hot glue gun
Step 9: Take the headband and add the sun's points using the hot glue gun
Step 10: (optional) I added a yellow ribbon on the front of the headband to cover any glue
Step 11: Get dressed. Put on the yellow shirt, black sparkle leggings add the skirt and headband and watch the solar system twirl.
Solar System Costume
Space Costume
It's such a fun costume for a kid to wear. It's important to have the leggings for 2 reasons. The 1st is so you can twirl, and the 2nd is so they can sit easily. You don't want to sit on the planets so you'll need to pull the skirt up.
This costume turned out so great. We love how it's both a science lesson and something fun. I promise you it will be hit in your childs class or while out collecting candy.
Looking for other fun DIY costumes? I also have a fun No-Sew Spaceship that makes a perfect sibling costume to the solar system!
Care Bears,
GoGo Squeez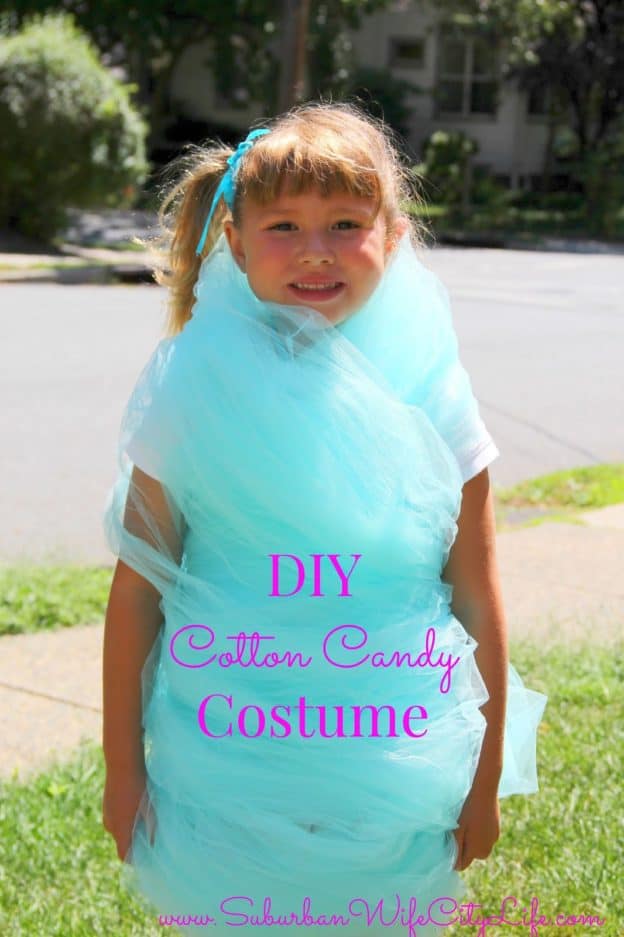 Cotton Candy and much more by searching costumes.