Cricut Machines can do so many things. I'm constantly learning new ways to use them and what things I can cut. Something I've been using for a few years is the Cricut Print then Cut feature. I wanted to share tips on how to use Cricut Print then Cut, because it's a game changer!
If you are new to Cricut or know someone who wants to use Cricuit you need to read What you need to get started with a Cricut. Be sure to check out my 5 things I love about my Cricut Explore Air 2, and FAQs about the Cricut Easypress 2 and What to know about Cricut Pens to help you understand the kind of Cricut crafter I am.
What is Cricut Print then Cut?
The 1st question you probably have is does the Cricut print things? No, it doesn't but what's great is you can print to your home printer. In order to do this you'll use text and images in Cricut Deisgn space or text and images you upload to Cricut Design space.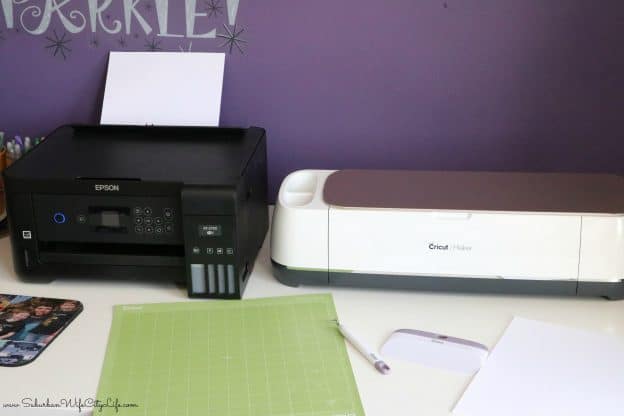 What Cricut machines Print then Cut?
Any Cricut Explore or Cricut Maker has the print then cut feature. The Maker also has a better scanner so it can work with some light colored paper for Print then Cut.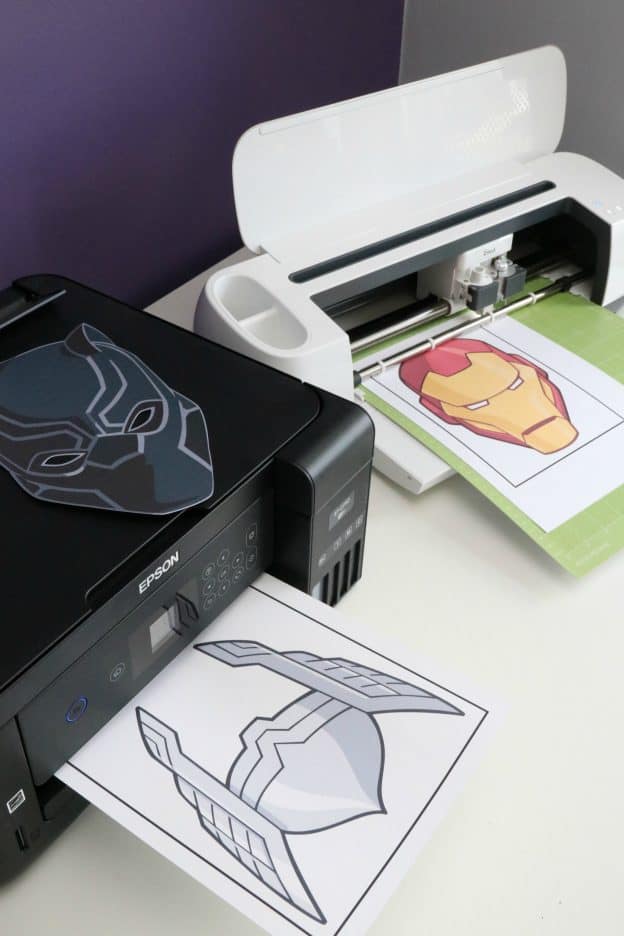 What kind of printer works for Cricut Print then cut?
Almost all home printers will work. Even better if they have wireless connectivity. I personally love my Epson printer. It's cartridge free, and the ink should last me about 2 years, so I don't have to worry about being out of ink when I want to print things. It's also a wireless, so I can easily connect and print.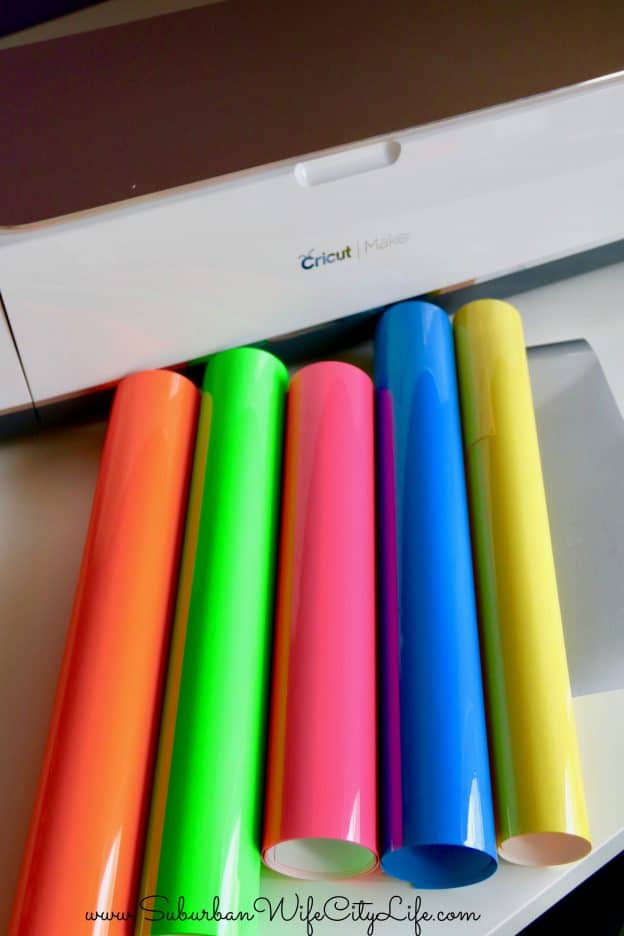 What materials can I Print then Cut with?
There are lots of great printable options. Paper, Card stock, some light colored paper or card stock, Sticker paper, printable vinyl, vellum, basically if you can put it in a printer the Cricut can probably cut it!
What is the biggest size I can cut?
The max size you'll be able to cut is 9.25 x 6.75.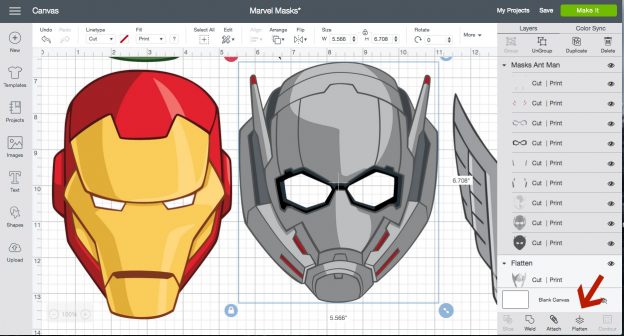 How do I flatten an image on Cricut?
Once you've selected your image you'll want to hit the flatten button in the bottom right corner. You'll see the different layers move to one image.
How to Print then Cut with Cricut
Flattened your images or text and you're ready to print and cut your image.
Click the make it button. ( If this is your first time printing you'll need to connect your computer, and printer.)
Print the image.
When you print the image you'll see a thick black box that outlines the image, it's important to make sure you have the bleed turned on. You need this so the Cricut can read the image and paper and know where to cut.
Place the printed paper on your Cricut Mat and load into the machine. You'll watch the Maker scan the whole image to see where it should cut and then read the blade (you should be using the fine point blade) and Cut your image.

Why would you use Cricut Print Then Cut?
For me I like to use this feature when an image has a of lot of things that would need to be layer. By flattening and printing the image I get the perfect look for less work. When I made these Marvel Photo Booth Props it would have taken me a lot of time, paper, and glue to piece them all together, so being able to cut print then cut is a big time saver.
Marvel Photo Booth Props
A great example would be these Marvel masks. I wanted to have some for an upcoming Marvel Movie night, but wanted to make them quick and easy. By using the Cricut Print then Cut I was done in no time and the kids love that they can pick their favorite Avenger!
Have you tried using the Print then Cut?
Make sure you check out my other Cricut Posts: