Playing games is a great way to learn and have fun. I've pulled together some Math Games for all Ages, that do a great job of combining different educational elements while having a good time.
Young or old these games are a good way to keep your brain sharp, and it's all pulled together in this Amazon Math Games for all Ages. I've also got Word Games, States & Capitals Games, Chapter Books for K-2nd grade and Graphic Novels for K-3rd grade to keep you reading.
Uno – a classic game, that is helpful for number and color recognition. We always have time for a quick game. We also love to play Uno Attack, it brings a surprise element to the game.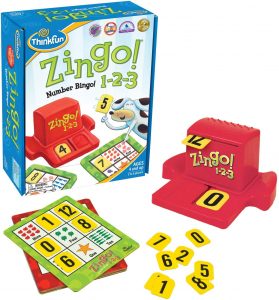 Zingo -There are so many variations on Zingo, and all of them are great for learning. Zingo 1 2 3 is perfect for math.
Rack-O – Counting up to 60 and learning number order is the goal with this game. I'm always surprised with how much fun we have with this, and we love to say how many more turns we would have needed to finish.
Blokus– This game doesn't feel like math at all, but your working on geometry, and strategy. We love how there are different version, Blokus Duo and Blokus Trigon.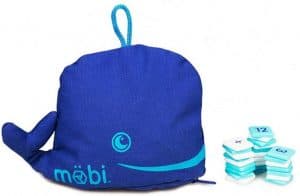 Mobi– We just got this one, and it's perfect for a little older as you can incorporate multiplication and division into the fun. We love that it's easy to take and play.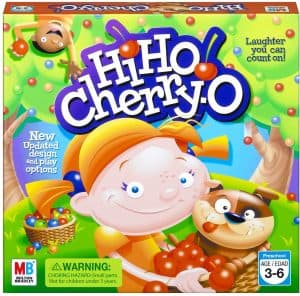 Hi-Ho Cherry-O– I loved this game as a kid, counting those cherries was so much fun, it's great to play with younger kids and has some nostalgia.
Phase 10 – This is not a quick game. As there are 10 phases, but we love to play this when we have the time.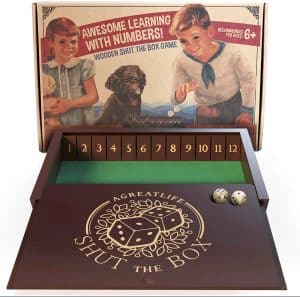 Shut the Box– There are a few versions of this, as there's also Double Shutter. This is learning to add and also teaches that you don't always win. Plus it's something you can play alone or with others.
Quirkle – This game had been in constant play for our family. Not only is it about lining up the shapes or colors, it's also about adding up those points. Nothing beats yelling out QUIRKLE and then adding 12 points to your school!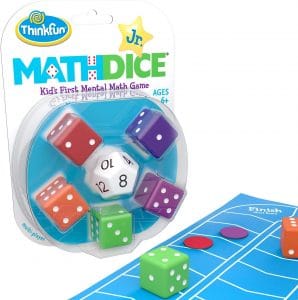 Math Dice– This game is tiny but mighty. Add those number quick and keep on rolling. There's also Math Dice Jr.
Yatzee – I mean it's Yatzee. 5 dice and 13 categories. Add up those totals and hope you make over 63 on the top to get that 35 bonus.
Rummikub– In order you start you need to lay down 30 points, and then work to make a color or number run. We hold true to the 2 minutes for a turn because things can get moved all around on our table.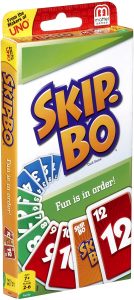 Skipbo – 1-12 was never so much fun. We can spend hours playing this game.
Tenzi– 10 dice and lots of possibilities. That's what playing Tenzi is all about. We also have 77 ways to play Tenzi and it really helps to keep things fresh and fun.
Set– Game may look simple, but there's some strategy and fun to be had. Great to play alone with this others.
Quixx– We always have this game. We love how easy it is to pull out play, as home, in the restaurant and whenever we're waiting around. It's got a few different ways to play and we love them all.
I love that I can play some games with a toddler, or challenge myself. I'm also always on the look out for new games to play.