This shop has been compensated by Collective Bias, Inc. and its advertiser. All opinions are mine alone. #UltimatePitStop #CollectiveBias
Our family is getting super excited for Disney•Pixar's Cars 3 coming out on June 16th, 2017 and we've already started to add some of the new toys and clothes to our collection. As the toys in the playroom grow cleaning up can often take more time, but I've got a game to make parking these toys quickly and in the perfect spots easy and fun. We play red light, green light, clean up!
We hit up Amazon.com, the ultimate pit stop, for the Disney•Pixar Cars 3 Crazy 8 Crashers Smash & Crash Derby Playset and it's been getting lots of action since we opened the box. © 2017 Disney/Pixar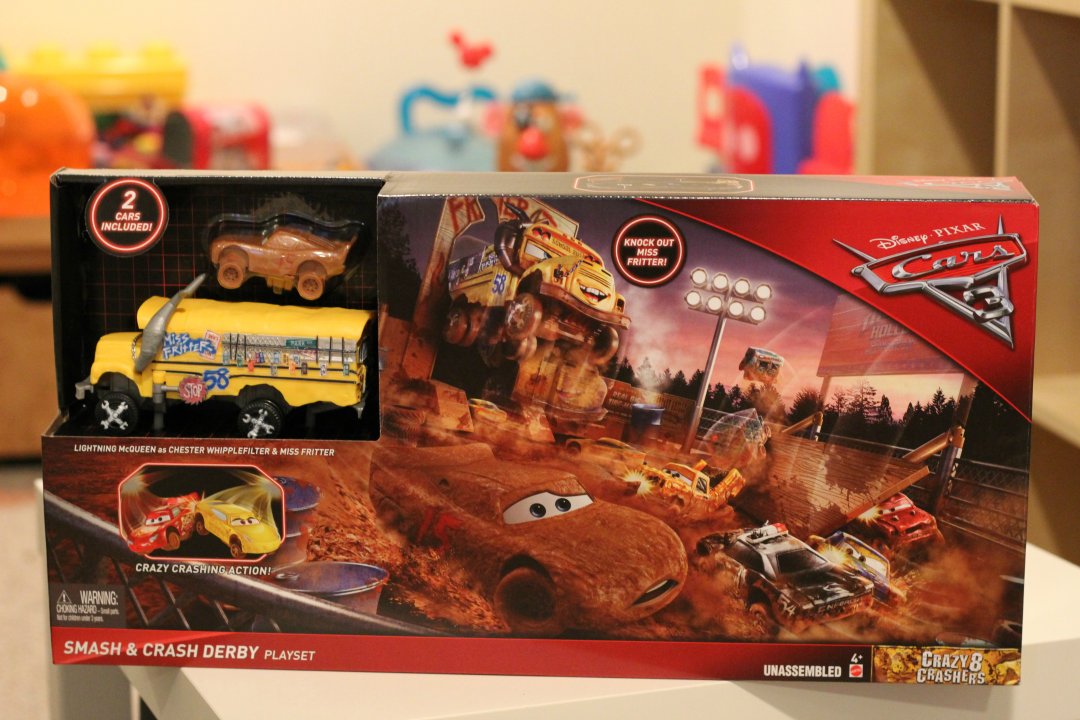 Interested in finding new Disney•Pixar's Cars 3 merchandise? Hover over the photo to click through to
Amazon.com
and buy them!
What I really love about this toy is that the kids will play together and create their own stories and plan of action. Nothing beats watching your kids imagination at work.
While it's hard to break up the fun sometimes, I decided to make cleaning up a game, to focus on team work and helping each other. It's become a lot easier to clean up and I'm happy that we're aligning with the message that working together and encouraging each other is important.
I start Red Light, Green Light, Clean Up by asking them to Start their Engines. They usually pop right up and pretend to rev their engines. Vrooom!
Next I say Green Light and they are off working together to clean up the toys and put them in their designated parking spots.
I throw in an occasional Red Light to see how quick they stop and freeze and they love the anticipation of getting the green light from me. Plus it's helping to make sure they are paying attention!
As we work together to get everything put away I make sure the kids know where to park things by putting down painters tape with the toys name and then when it's all cleaned up we do a victory dance to celebrate!
It's made cleaning up fun and I love to see them smiling and working together. If you have Disney•Pixar Cars 3 fans check out all the awesome items available at the ultimate pit stop Amazon. I know we also have a wish-list of LEGO Juniors Thunder Hollow Crazy 8 Race Building Kit, Just Play Cars 3 Mack Mobile Tool, Disney•Pixar's Cars 3 Apparel & Bedding.
What Disney•Pixar Cars 3 items will you find in your cart on Amazon?