When I found out we were going to Disney I started to do all this research. It had been 6 years (and no kids) since our last trip and a lot of things have changed. I can remember there being PhotoPass people all over the parks and getting handed a card to check out the photos later, but didn't know much else. Well, like all things this has turned into something much bigger and been renamed Memory Maker.
Disney World Photo Pass
I debated back and forth prior to going if we should buy this Memory Maker or not. If you purchase it early it's $149 (as of Sept 2016) if you wait till you're at the park it's $169. Not something cheap, so I was hesitate to get it, but the more I thought about it the more I wanted to just enjoy my time and not worry about getting my phone or camera out constantly. Don't get me wrong the photographers have no problem taking pictures with your phone or camera, but it's so easy to just have them scan your MagicBand and go along that I clicked the Buy button.
I felt good about this purchase, and was confident that I made the right decision and to make things even better I started to learn about Magic Shots. What is a Magic Shot? Well it's where your pictures get a little something special and the best part is you get to have a little fun as a family. Tip: Make sure you ask the photographer if they do magic shots as you're getting into position.
Do ride photos come with Disney Photo Pass?
There was also the fact that all the ride pictures were included that makes this such a valuable purchase. We all love seeing the pictures, and enjoying laughing at the faces. This gives you the chance to share them with everyone and see the joy or terror the rides gave you and the kids.
The best part of Memory Maker would be the fact that we have photos of the family and lots of them. Anytime we saw a photographer we would stop to take a picture. We want to look back and remember our vacation as a family so getting these photos is great.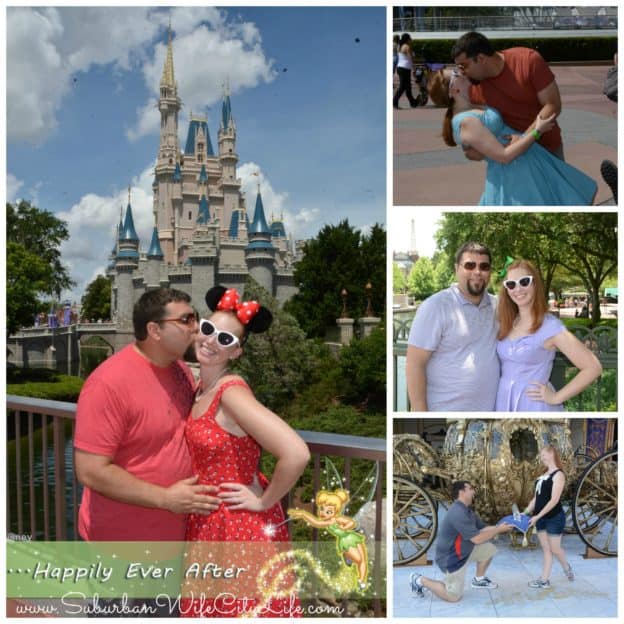 I love that I could also get some shots of just the kids or even just Mike and I. How often do you take a photo of just you and your significant other? It's rare for us so I liked that we had some great moments together.
As we've looked through the photos we are very impressed with the quality and have a lot of pictures from a lot of different photographers (over 500). Meeting characters was so much easier because I didn't have to worry if they got the shot and the kids loved getting their MagicBand scanned.
Overall I think if you're going for 3 or more days I feel this service is totally worth it. You'll look back at your pictures and special experiences (The Pirates League and Belle's Enchanted Fairy-tale) and be thankful that you were enjoying the moment as a family and that everyone is in the picture!