Please note some items were received as samples in order to cultivate this Gift Guide.
All opinions are my own.
Stockings will always be my favorite part about Christmas. I just love the magic and fun that can fit into a stocking. This year I'm taking a different approach since the latest craze has been to reduce stress and I realized there are a lot of items out there for all ages so I pulled together a list of stress free stocking stuffer ideas.
Fidget Cube
There's nothing like a good fidget cube and Zuru toys makes the best. Not only do they have lots of ways to fidget, but they have some pretty amazing options from superheros to funky patterns. These are great for all ages.
Tangle
I am obsessed with this. It's simple, quiet and really keeps my hands busy so my brain can concentrate. I use mine when I'm the passenger but this is great for kids too. The options are great with lots of colors and they have some metallic ones and some with different textures. Plus you can unsnap and snap them together to make a big Tangle. I also love that they are $5!
Tumblstix
This lights up and glows and brings a challenge to take your mind away from whatever is keeping you occupied. It's a great way to focus on something different.
Zing Dama
This is a hybrid of Ken Dama, Yo-Yo and Zing. It's got challenge written all over it and I recommend getting one for each family member so you can all have fun figuring out your style and laughing.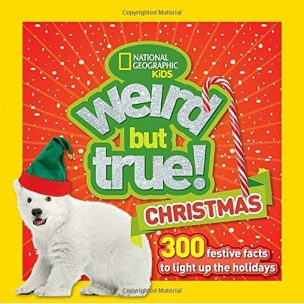 Weird But True Christmas
I love to grab a fun read book that I can easily flip through. Taking my mind off of the to do list and this Nat Geo books has such fun facts that it will work in any-ones stocking.
Mayka Tape
This is more of stress free item for the parents. I love this builder tape. You can do so much with it, and the kids will love that the possibilities of building are endless. There's 2 different sizes and tons of color options so you can really go crazy!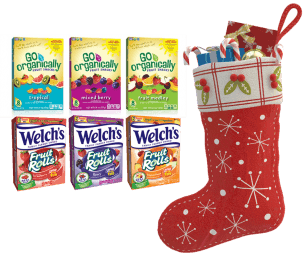 Welch's Fruit Rolls or Go Organically
I know my kids just want to dig into candy, but adding these to stockings makes me feel good if they want to eat one right away and who doesn't love a tasty treat in their stocking.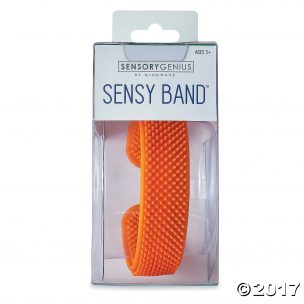 Sensy Band
This bracelet is easy to slap on and the soothing silicone texture will help to calm and give you hands something to do.
Spongebob Squarepants Original Cast Recording
Music is always being played in our home. It calms us and brings us together plus it allows us to sing at the top of our lungs and dance like crazy. This album has so many amazing moments and songs written from all types of artists, and the performers are top notch for Broadway. It's great for the whole family and I know it will bring a smile to all of our faces.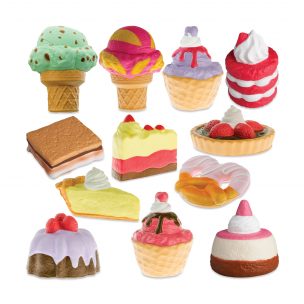 Soft n' Slow squishes
Squishes are hot this holiday and a great way to release stress. There's something awesome about squishing up a pb&j sandwich and watching is slowly expand.
Color Changing Mood Unicorn
Oh how I love this color changing unicorn from The Container Store. There's something so about watching it change color and giving a sense of belief. Add it to your child's stocking or for the unicorn lover.
Chipolo Plus Item Finder
Nothing stresses me out more than not knowing where my phone or keys are and this little device is the answer to finding these items quick and easy. Another great find from The Container Store!
Make sure you also check out my other gift guides: