Nothing beats a warm bowl of chili in the winter. It's comfort food at its finest, but sometimes it's nice to have something a little different. This Sweet Potato Quinoa Chili is not only vegetarian, but it's vegan and gluten free. Talk about a major win.
Supplies needed:
1 tablespoon oil
1 onion diced
2-3 cloves of garlic
1 can tomato paste
1 teaspoon oregano
1 teaspoon chili pepper (only if you want spice)
1 can black beans
1 can diced tomato
2-3 medium sweet potatoes (peeled)
1 cup quinoa
32 ounces vegetable broth
Garnish with Avocados and cilantro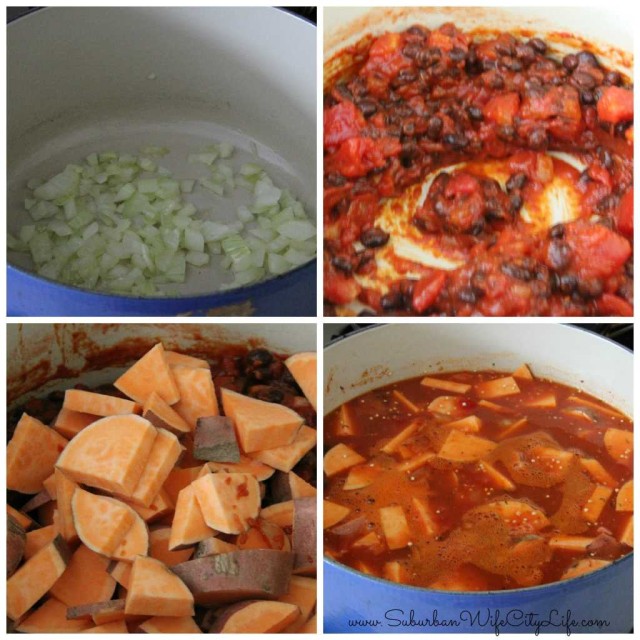 Sweet Potato Quinoa Chili
Step 1: Put the oil in a dutch oven or similar pot on medium heat. Add the diced onions and let simmer for about 10 minutes.
Step 2: Add the chopped garlic for about 2 minutes
Step 3: Add the tomato paste, oregano, chili powder and mix together for about 4 minutes
Step 4: Add the black beans, and diced tomatoes and mix together
Step 5: Add the sweet potatoes and then the vegetable broth
Step 6: Add 1 cup of quinoa and mix together (Note: Don't the let quinoa fool you it will expand)
Step 7: Let this sit, covered, for about 20-30 minutes.
Step 8: Garnish with Avocado, and if you like cilantro throw some of that as well.
Vegan Chili
This chili is tasty, filling, and easy to make. I love to make it for new neighbors or just as healthy meal for the family.
So give it a try and let me know what you think!