A very popular costume for Halloween is the fun loving Minnie Mouse. A few years ago Disney started to bring back the retro Mickey and Minnie.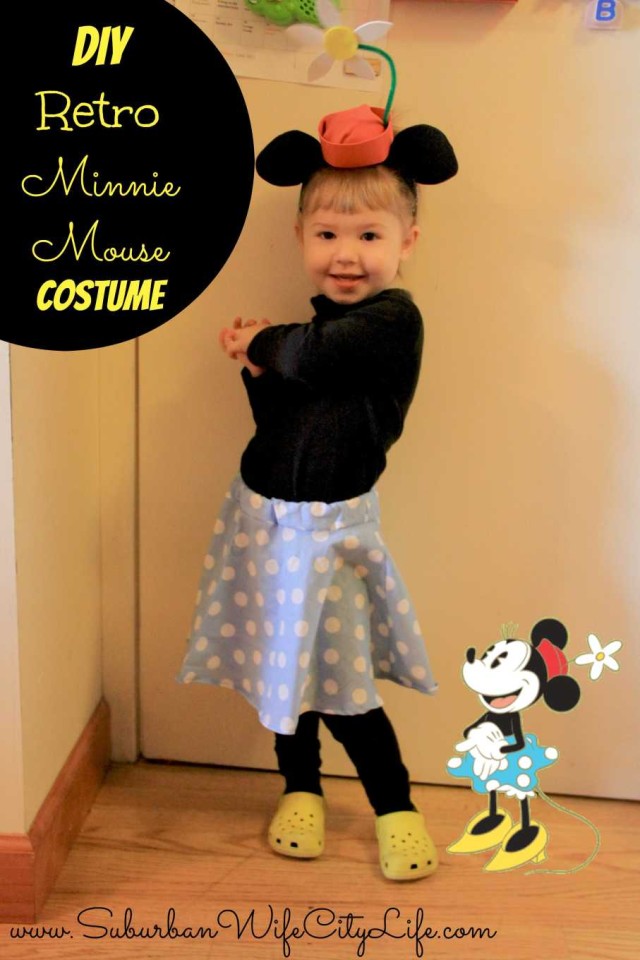 Retro Minnie Costume
I love the retro Minnie. She's simple, cute and still rocks the polka dots (red or blue). Plus she's a piece of Disney history and I just love the hat!
Supplies Needed:
Red foam
White foam
Yellow foam
Black foam
Styrofoam ball (cut in half)
Headband
Green Pipe cleaner
Glue Gun
Black Turtleneck
Black leggings
Yellow shoes ( I did Crocs)
Blue and white polka dot circle skirt
(I got the fabric from Here and used Simplicity It's so easy pattern 2083 to sew it)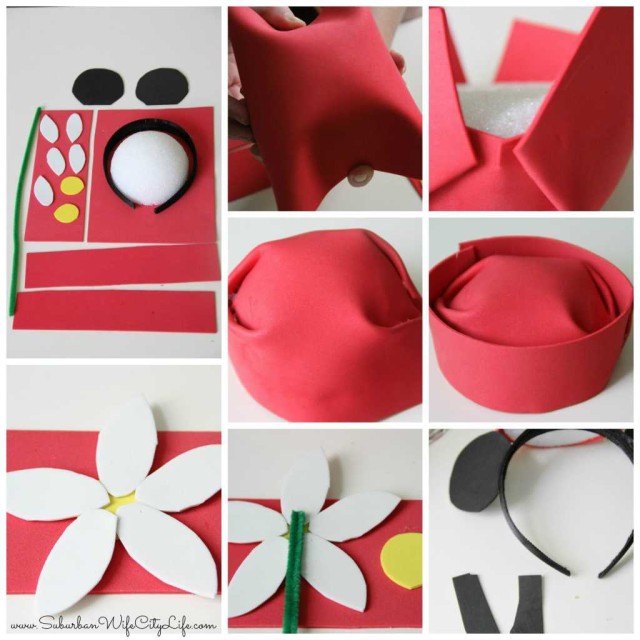 Step 1: Cut the red foam into 4 parts
Step 2: Cut the Styrofoam ball in half
Step 3: Cut 5 white petals out
Step 4: Cut 2 yellow circles out
Step 5: Cut 4 black ears out
Step 6: Place the large red foam over the Styrofoam ball and push down in 4 points. Think North, South, East, West. This will give you the idea for your hat. It won't cover it, but that's why you have the lip around.
Step 7: Glue the red foam to the top of the ball pushing on the 4 corners. You may even snip a little mark to make it lay better and fold down the excesses.
Step 8: Glue the 2 long red foam pieces around the bottom edge of the ball. Try to make the seams toward the back.
Step 9: Place the yellow part of the flower down and glue the 5 petals to it.
Step 10: Add the green pipe cleaner
Step 11: Cover with the other yellow circle
Step 12: Figure out how long you want the flower and glue into the back of the hat
Step 13: Glue the hat onto the center of the headband. Make sure the hat is facing forward.
Step 14: To add the ears glue them onto the headband
Step 15: I add an extra piece of black foam to the back to help them stand up
Step 16: Cover with the other ear making it look clean
Vintage Minnie costume
Minnie Mouse DIY
That's it. It's easy and your Minnie will be a little different from all the others, not that I don't love the red polka dots. I'm also guilty of using this headband as well so don't rule out showing your Disney Side!
Have you ever dress up as Minnie Mouse?
Looking for more DIY costume ideas check out these:
DIY- Toddler Ernie costume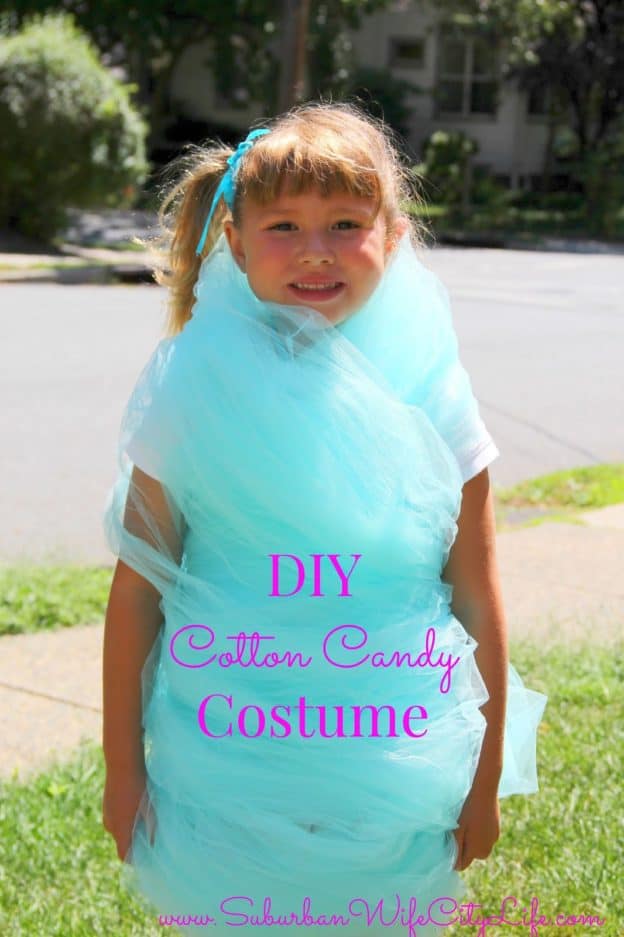 DIY- Cotton Candy
DIY- Minion
DIY-Disney Teacup Dress