The big turkey day is approaching and as we spend the month talking about what we're thankful for I also like to incorporate some fun stories, lessons and fun to mix up our reading in the evenings. So I've pulled together some favorite Thanksgiving books for kids that will have you ready to snuggle up on the couch and enjoy quality time and smiles.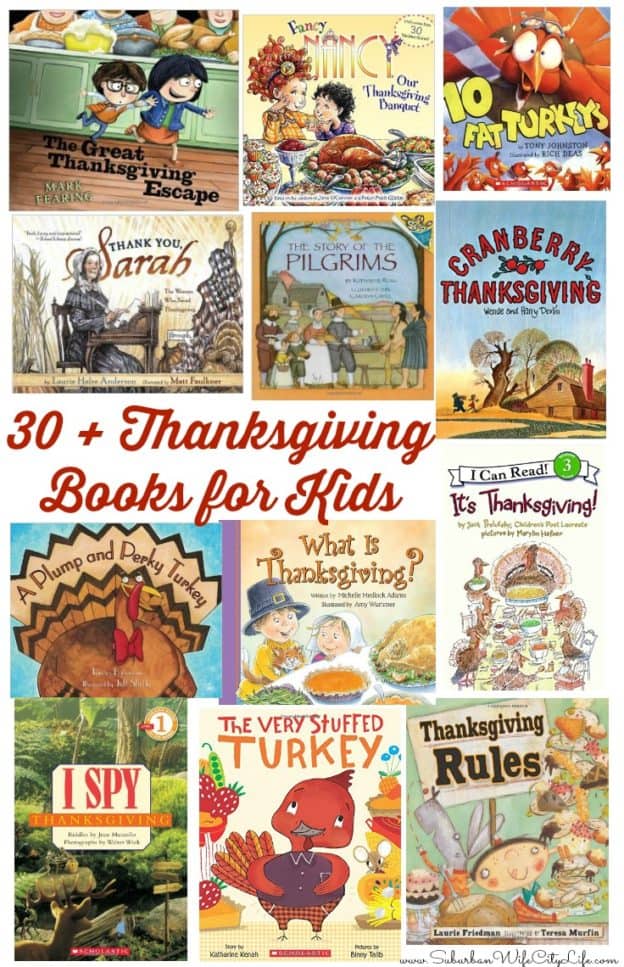 As the kids are getting older I'm seeing a change in books we're reading, but there are some that will always be a part of the holiday no matter what age.
10 Fat Turkeys
Turkey Trouble
The Very Stuffed Turkey
The Best Thanksgiving Ever!
A Plump and Perky Turkey
Turk and Runt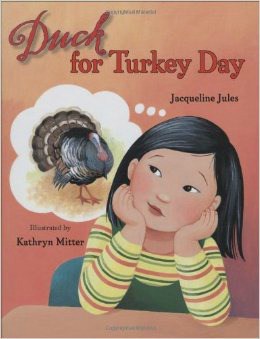 Duck for Turkey Day
I Spy Thanksgiving
The Berenstain Bears Thanksgiving Blessings
The Great Thanksgiving Escape
There was an old lady who swallowed a Turkey
Being Thankful (Mercer Mayer's Little Critter)
The Night Before Thanksgiving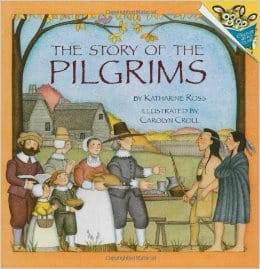 The story of the Pilgrims
It's Thanksgiving! (I Can Read Level 3)
Thanksgiving is for giving Thanks
Pete the Cat the first Thanksgiving
The Berenstain Bears Give Thanks
Little Critter: Just a Special Thanksgiving
What Is Thanksgiving?
The Itsy Bitsy Pilgrim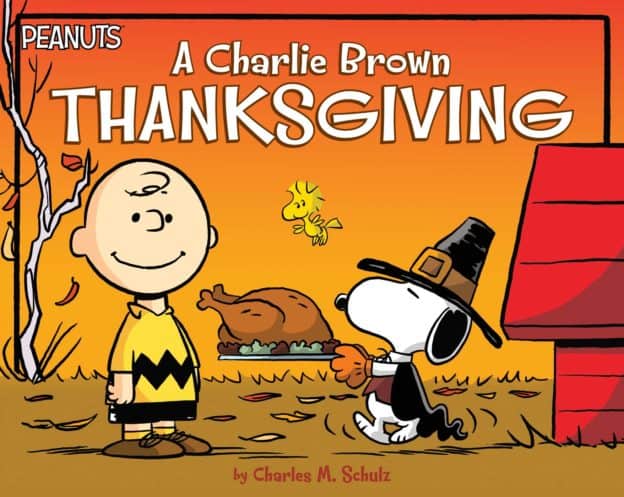 A Charlie Brown Thanksgiving
Pinkalicious Thanksgiving Helper
Fancy Nancy: Our Thanksgiving Banquet
Cranberry Thanksgiving
Thank You Sarah: The Woman Who saved Thanksgiving
Balloons over Broadway: The True Story of the Puppeteer of Macy's Parade
The First Thanksgiving: A Lift-the-Flap Book
Thanksgiving Rules
Tom the Turkey
The Berenstain Bears Thanksgiving All Around
There are so many amazing Thanksgiving books out there, and it's always a nice treat to enjoy reading them both prior to Turkey Day and on the big day. Plus it's a great hostess gift to bring because keeping the kids out of the kitchen is so helpful.
What's your favorite Thanksgiving read?
Looking for some other fun Thanksgiving ideas?
Marshmallow Cranberry Fluff

Tips for Black Friday Shopping!
published November 16, 2016
Other Book Collections on SWCL