Punny costumes are something I look forward to each Halloween, and I'm always trying to come up with one that. Then one day I had a bright idea to make a Bright Idea shirt!
I love coming up with fun and retro costume ideas. Like Carmen Sandiego, or a Solar system. I've always wanted to come up with a punny costume and with the help of my Cricut it's easy to take a small idea and make it bright.
Bright Idea Shirt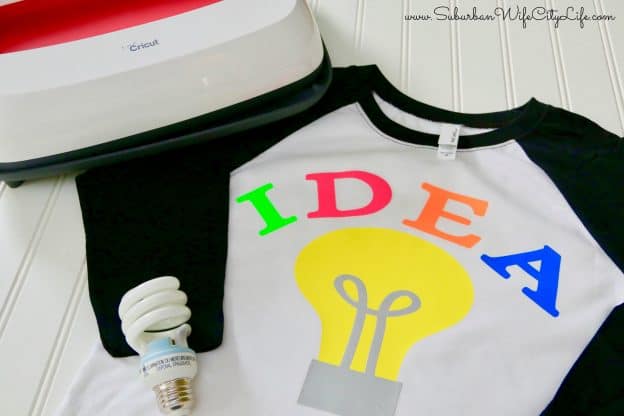 A lot of people are looking for a costume that's a shirt, and this one works for anyone because lets face it everyone has a bright idea and you can use a shirt, or sweatshirt.
Bright Idea Costume
To make this shirt I used my Cricut and lots of bright neon colored iron on vinyl and designed it in Cricut design space. If you want to duplicate the design here's mine. Bright Idea Shirt.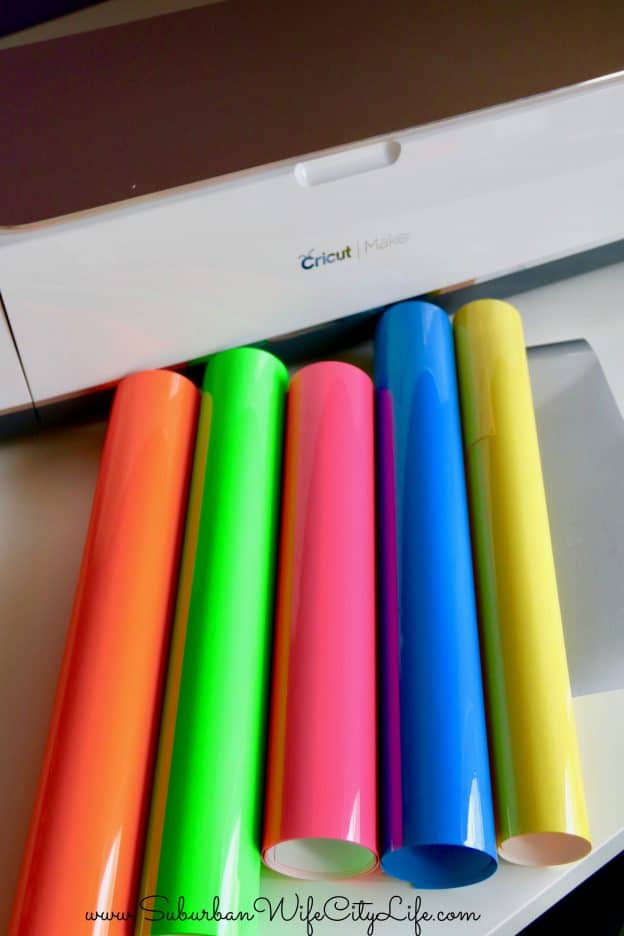 What supplies do you need to make this Bright Idea Costume?
How to make a Bright Idea Costume:
Once you have the design Bright Idea Shirt get your Cricut machine ready to cut
Place the iron on vinyl face down on the mat
Cut and weed the letters and lightbulb
Warm up your EasyPress 2 (you can download this EasyPress Settings Free Printable)
Use the EasyPress 2 (I love that I am able to do all the different colors at once. Just make sure you trim the plastic so it's not under any vinyl

In order to layer vinyl (you can do up to 3 layers of everyday Iron on) make sure you pay attention and use a piece of teflon between the press and the vinyl.
An Easy T-shirt costume
I'm so pleased with how this Bright Idea shirt turned out, and that it can be a costume, but I feel like it can be worn whenever.
Do you like to dress up or are a person who likes a t-shirt costume?